International Students experience Chinese culture on Dragon Boat Festival
date:2020-06-25 16:25:21 editor:english page view:
2
操作>>
Students from abroad experience Chinese traditional culture on Dragon Boat Festival
In order to deepen foreign students' understanding and recognition of Chinese culture as well as enrich their spare time, the school of architectural engineering and the school of International Cooperative Education organized Chinese traditional culture experience activities during Dragon Boat Festival. Students both from China and abroad participated in the activity.
On June 22 and 23, school of architecture and engineering carried out the activity with the theme of "celebrating the Dragon Boat Festival by making sachets". The faculty and students worked together and made 400 exquisite sachets with the blessing of staying healthy and peaceful.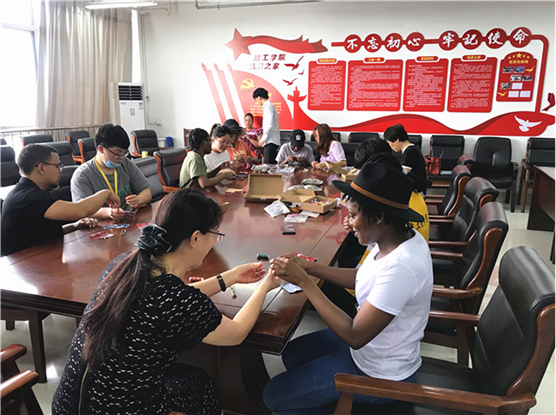 On June 24, school of international cooperative education organized the activity of "Celebrating the Dragon Boat Festival by making rice dumplings". Teachers and students learned together about the culture of Dragon Boat Festival including the origin of the Festival, the story of the great patriotic poet Qu Yuan. Students also learned some poems relating to the Festival. Chinese students taught the foreign students to make rice dumplings and sachets.
As an important Chinese festival, the Dragon Boat Festival stands for deep feelings for traditional Chinese culture. In 2009, the Dragon Boat Festival was listed into the UNESCO as the representative works of human oral and intangible cultural heritage, which fully affirmed the value of Chinese traditional culture. This also means that Chinese culture leads its way to all over the world.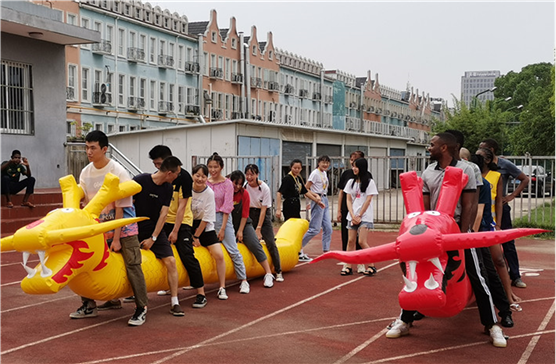 Overseas students said that they had a better understanding of Chinese traditional culture and made more Chinese friends during the activity. Students said that the activity was of great meaning especially during the epidemic time.
(Source: School of International Cooperation & Education; Text: Chen Xiaoqin; Editing: Cui Chao; English Editor: Li Qiaoning)