Online summer camp of telling stories about motherland opened
date:2020-07-16 16:39:49 editor:english page view:
2
操作>>
Online summer camp of telling stories about motherland opened
On July 14, Nantong online summer camp sponsored by China Federation of overseas Chinese , Nantong Federation of overseas Chinese and Nantong Vocational university, officially opened. More than 200 overseas Chinese youth from Spain, Portugal, Canada and Australia gathered through the internet to start a 15-day online summer camp.
At the opening ceremony, Liu Qi, director of the Cultural Exchange Department of the Federation of overseas Chinese, gave a speech. He said that the online summer camp would be full of fun and challenges. It would be a good opportunity for learning and communication.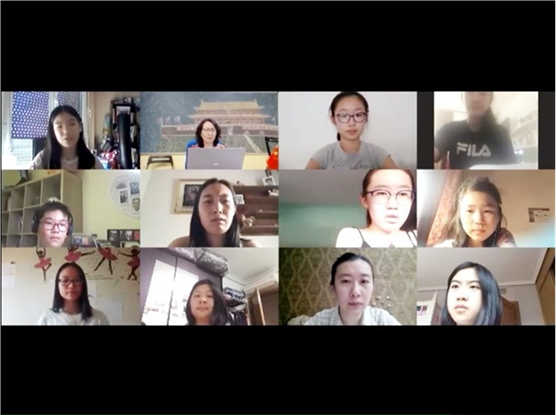 Wu Yajun, chairman of Nantong Federation of overseas Chinese, introduced the culture of Nantong. He hopes that campers and parents could learn Chinese culture and Nantong's charm. They could also exchange experience and strengthen parent-child interaction.
Qiang Yi, general secretary of the university, encouraged the campers to better understand China, Jiangsu and Nantong through the activity and spread Chinese culture all over the world.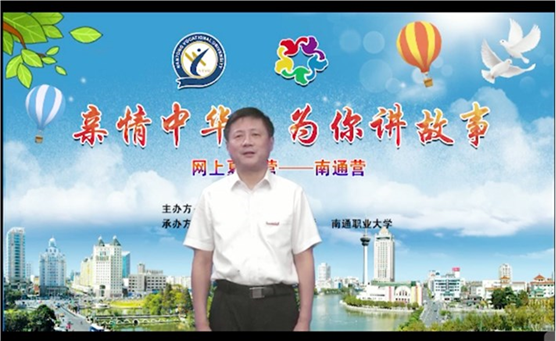 This is the first online summer camp. The campers will continue to learn Chinese culture by listening to stories, writing stories and drawing stories relating to motherland.
(Source: School of International Cooperation & Education; Text: Shi Chunyan; Editing: Cui Chao; English Editor: Li Qiaoning)